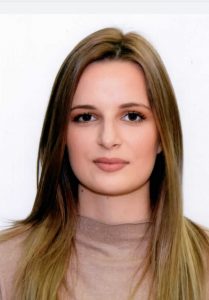 All activities related to international educational cooperation, both through Erasmus+ programs and other programs, are planned and implemented by the Department for International Cooperation.
The task of the Department is to quickly, efficiently and qualitatively answer all questions of visiting and outgoing
students, as well as students from abroad, teachers and staff.
Any questions regarding exchange programs, what you are interested in, feel free to ask our DIC colleagues and they will kindly welcome you.
The Coordinator for international cooperation is MA Jovana Tomić.
If you have any questions or ideas, please write or call your colleague Jovana at the listed e-mail addresses or by phone. Jovana will answer you and give you all the necessary information and instructions.
Welcome!
DIC Coordinator MA Jovana Tomić
E-mail: jovana.tomic@viskom.ac.rs
Phone: +381 64 41 33 553